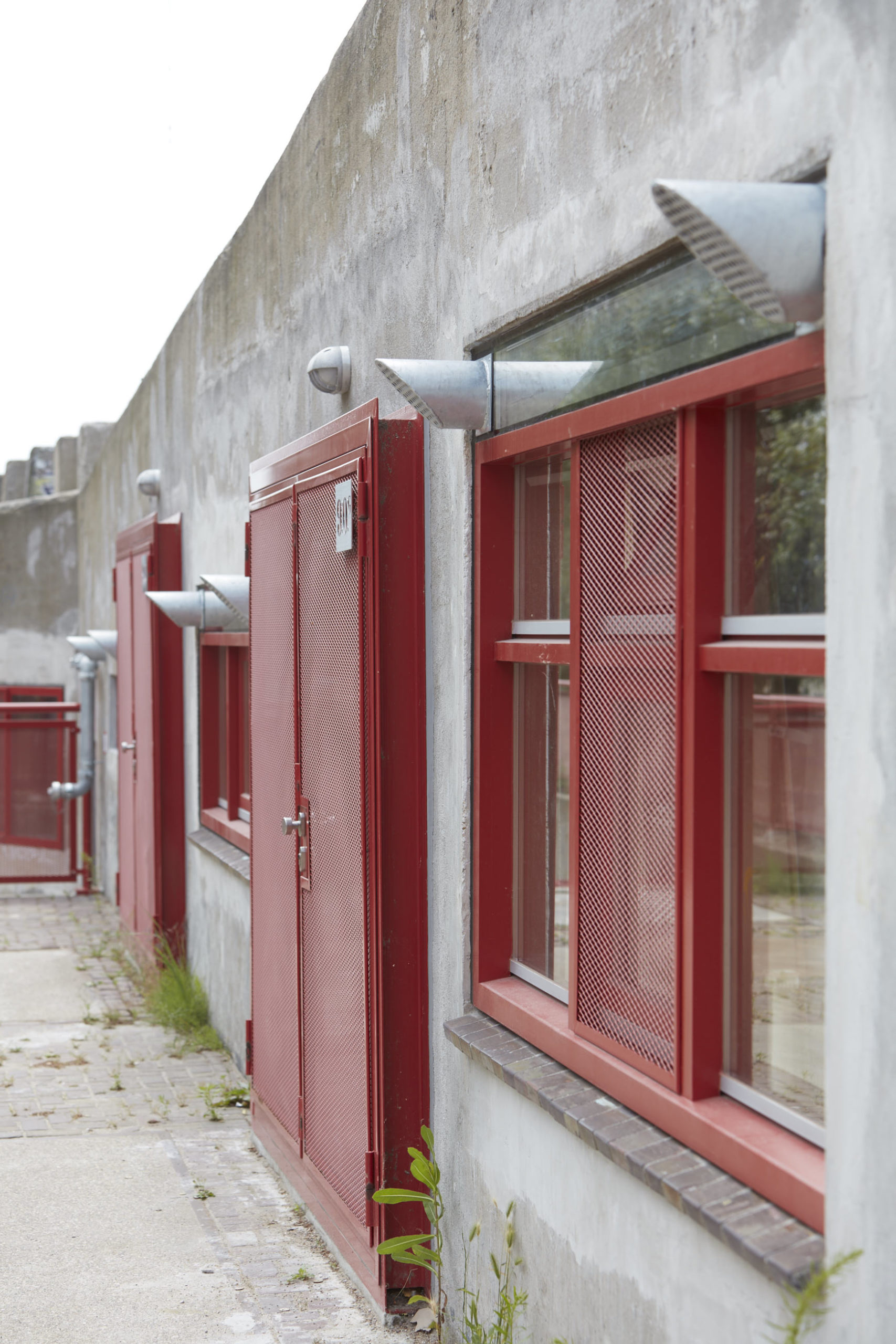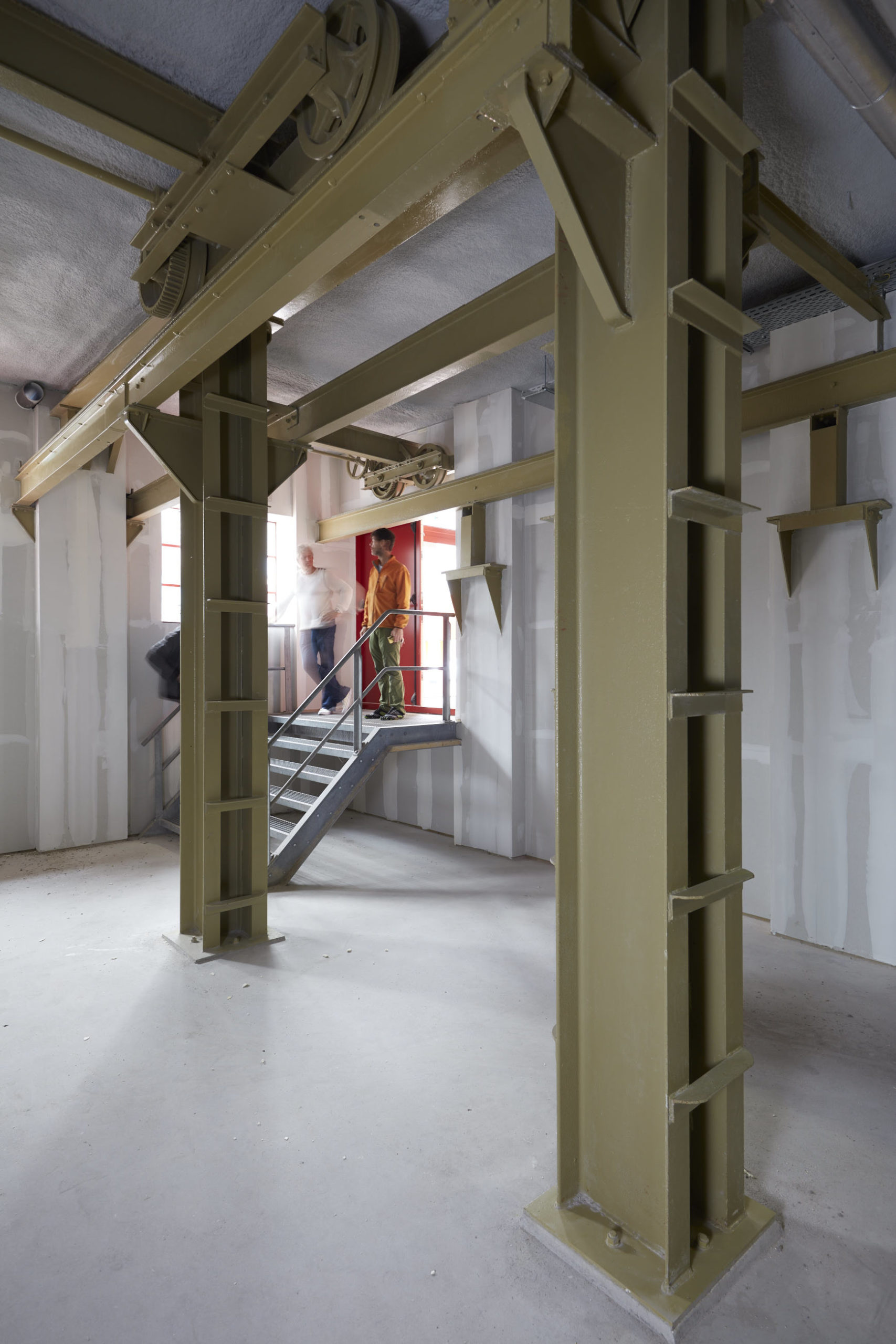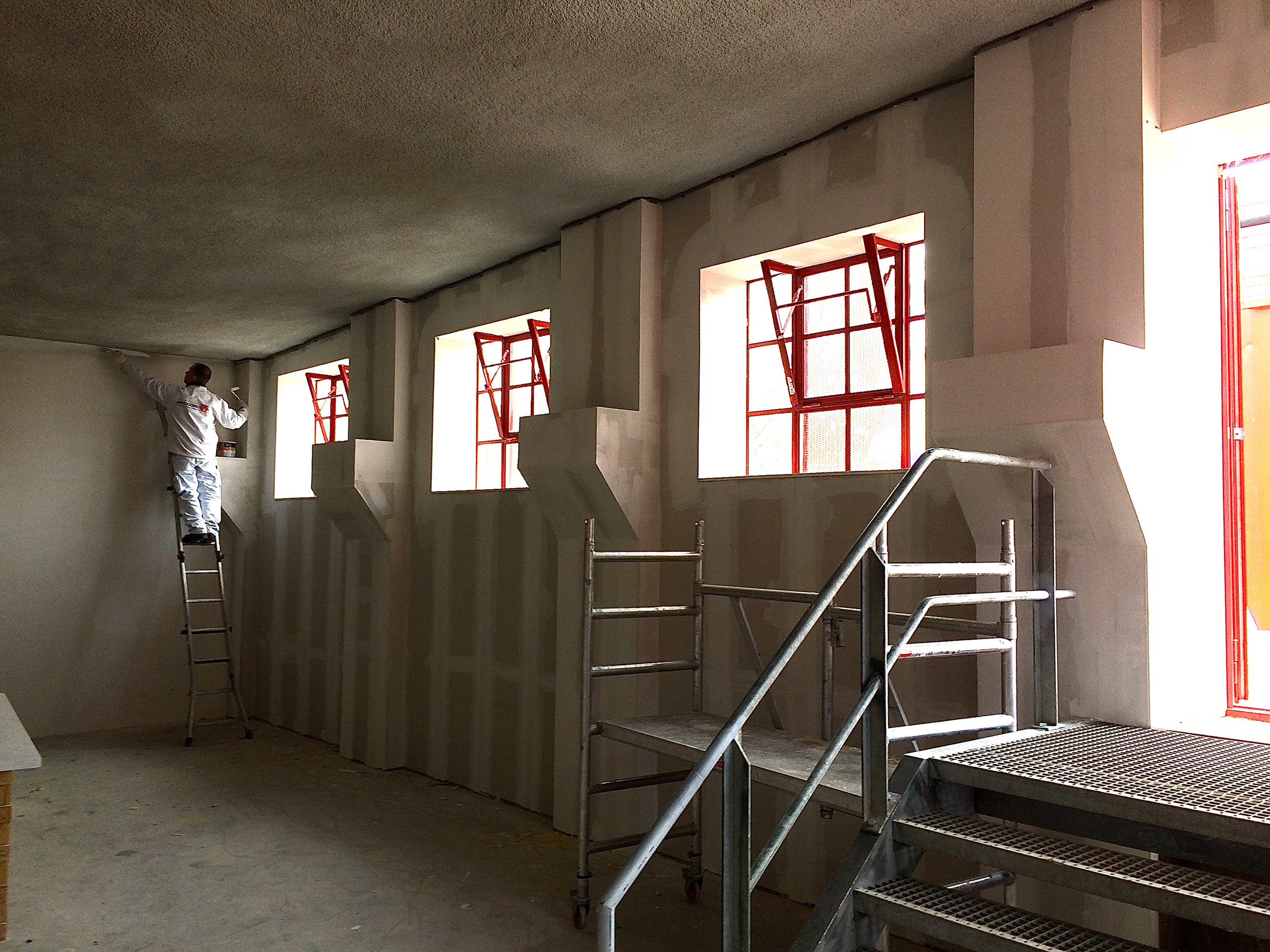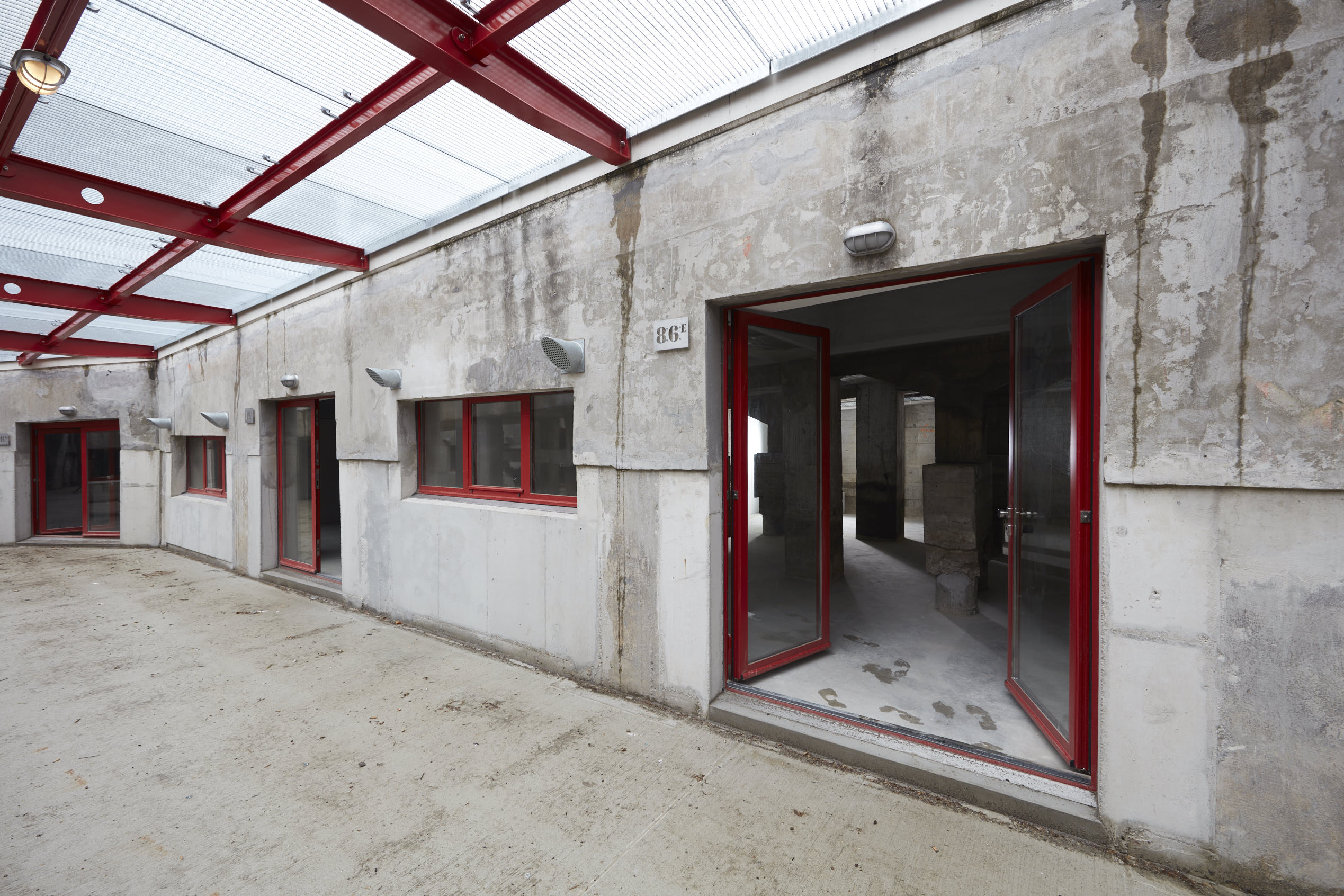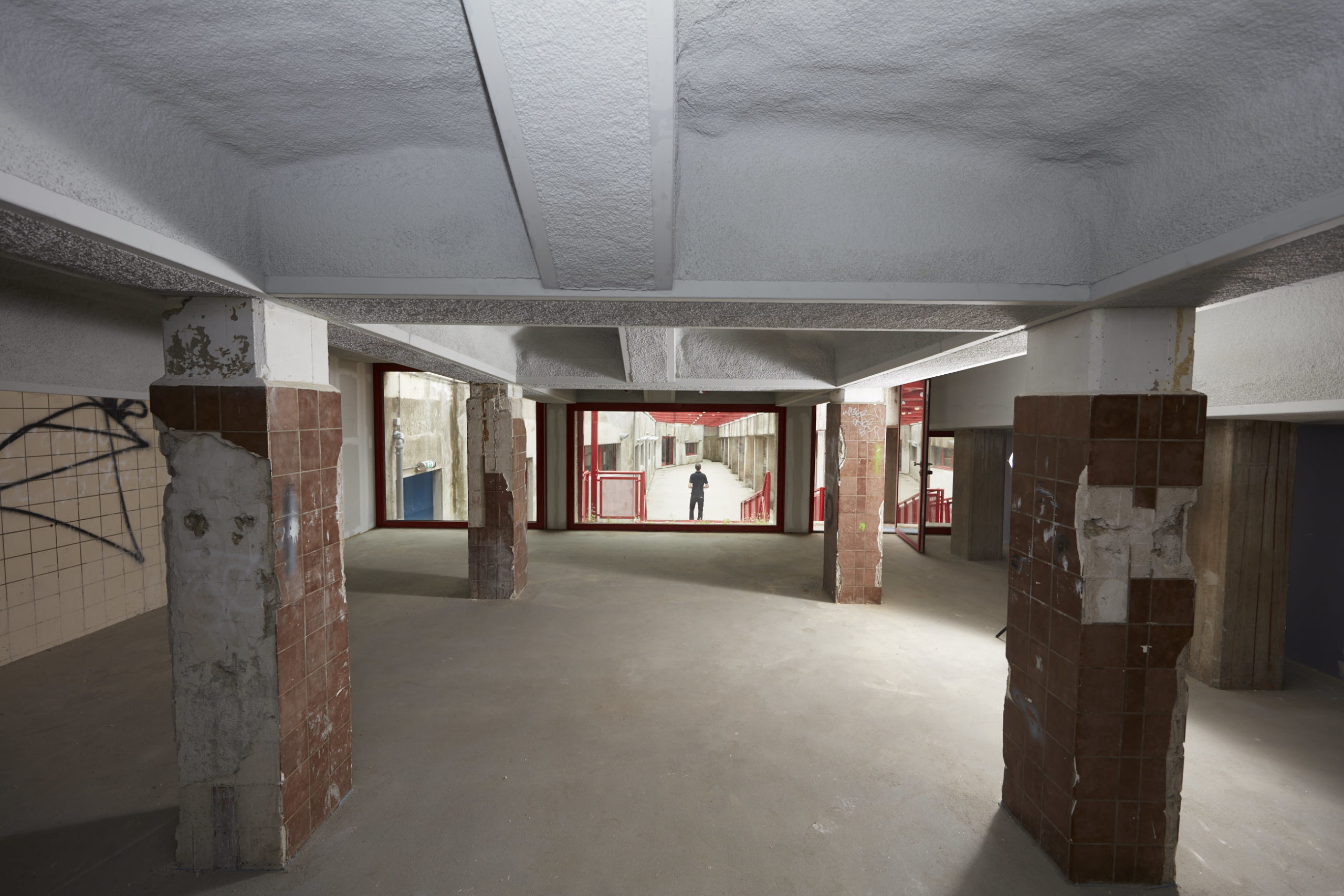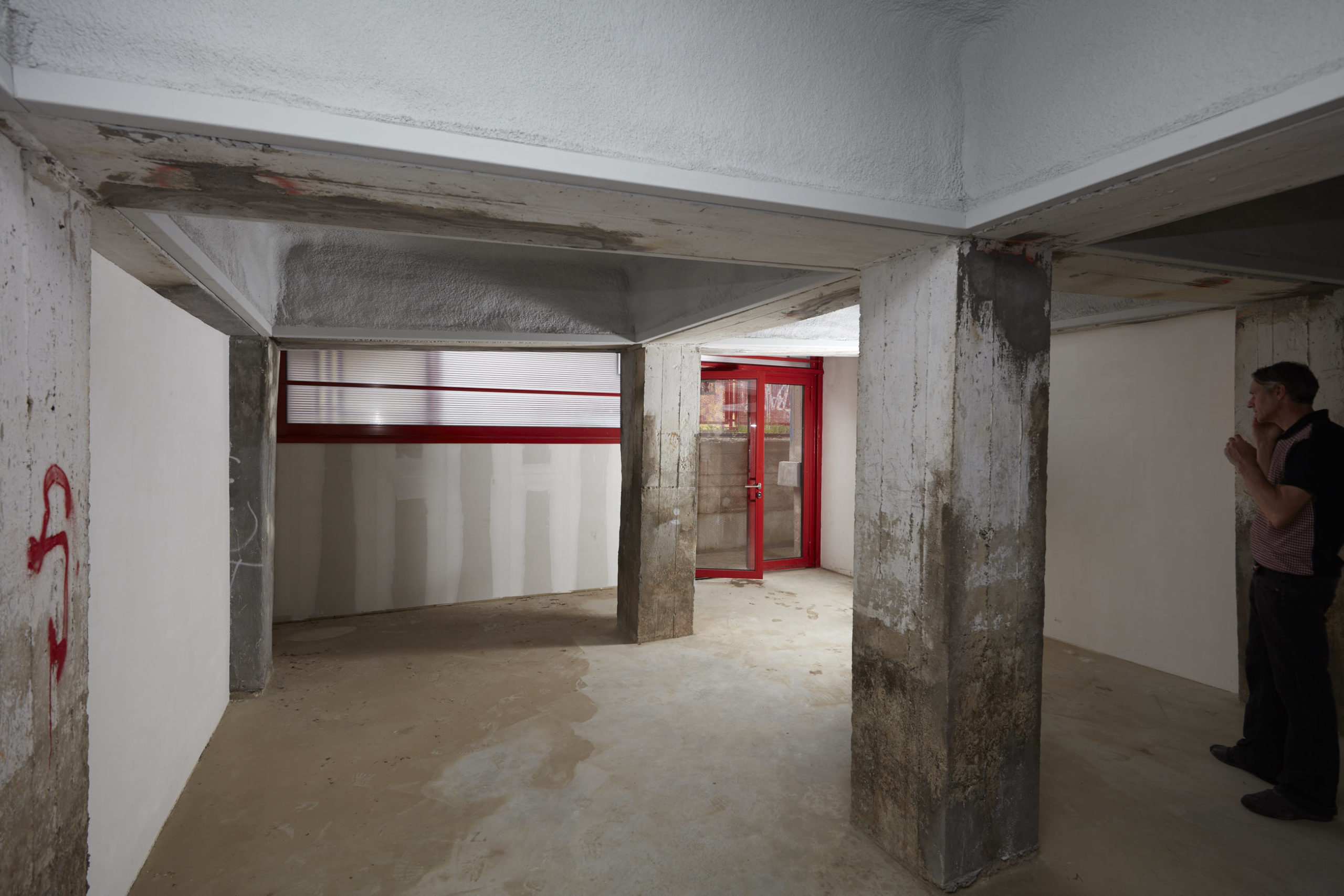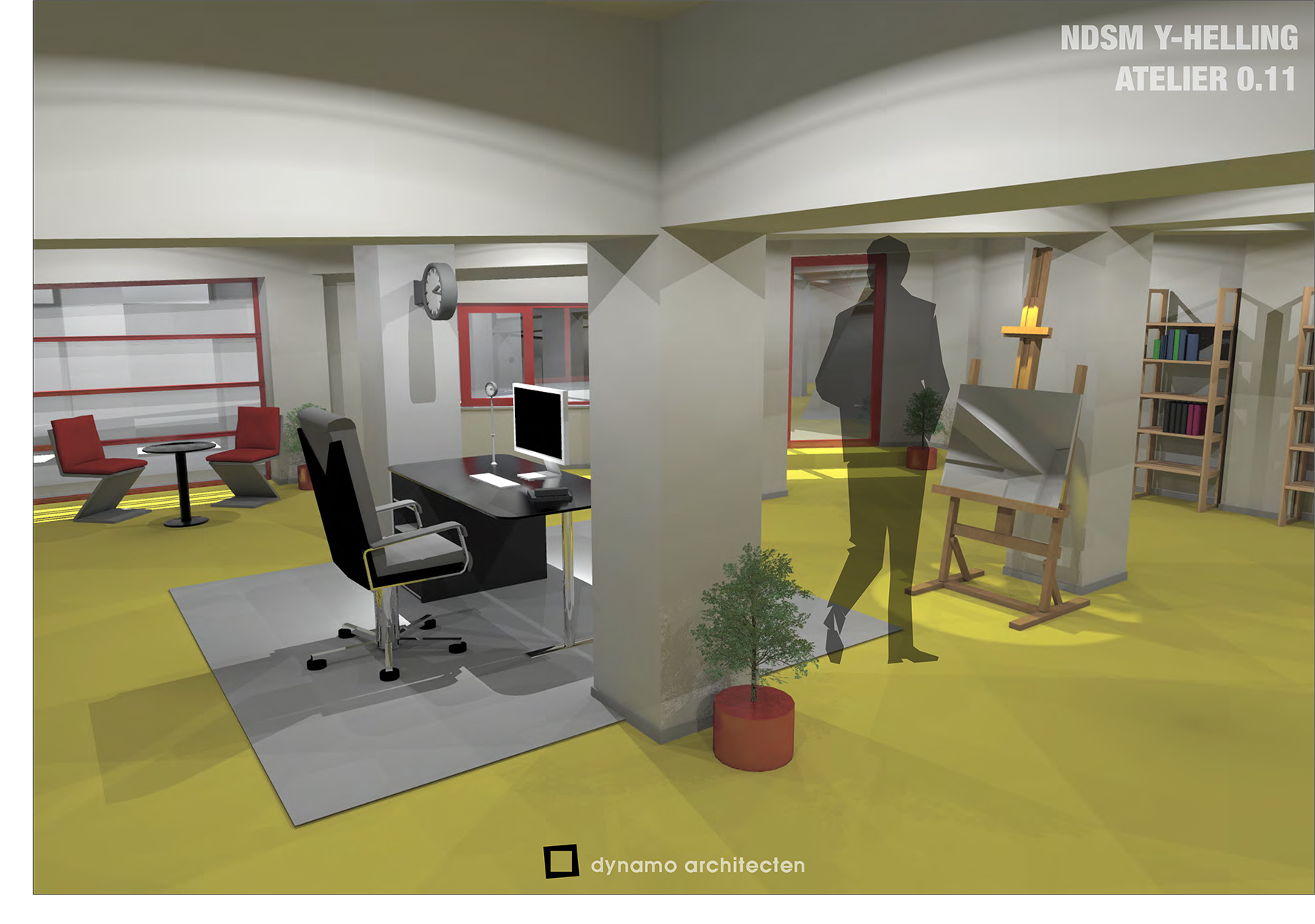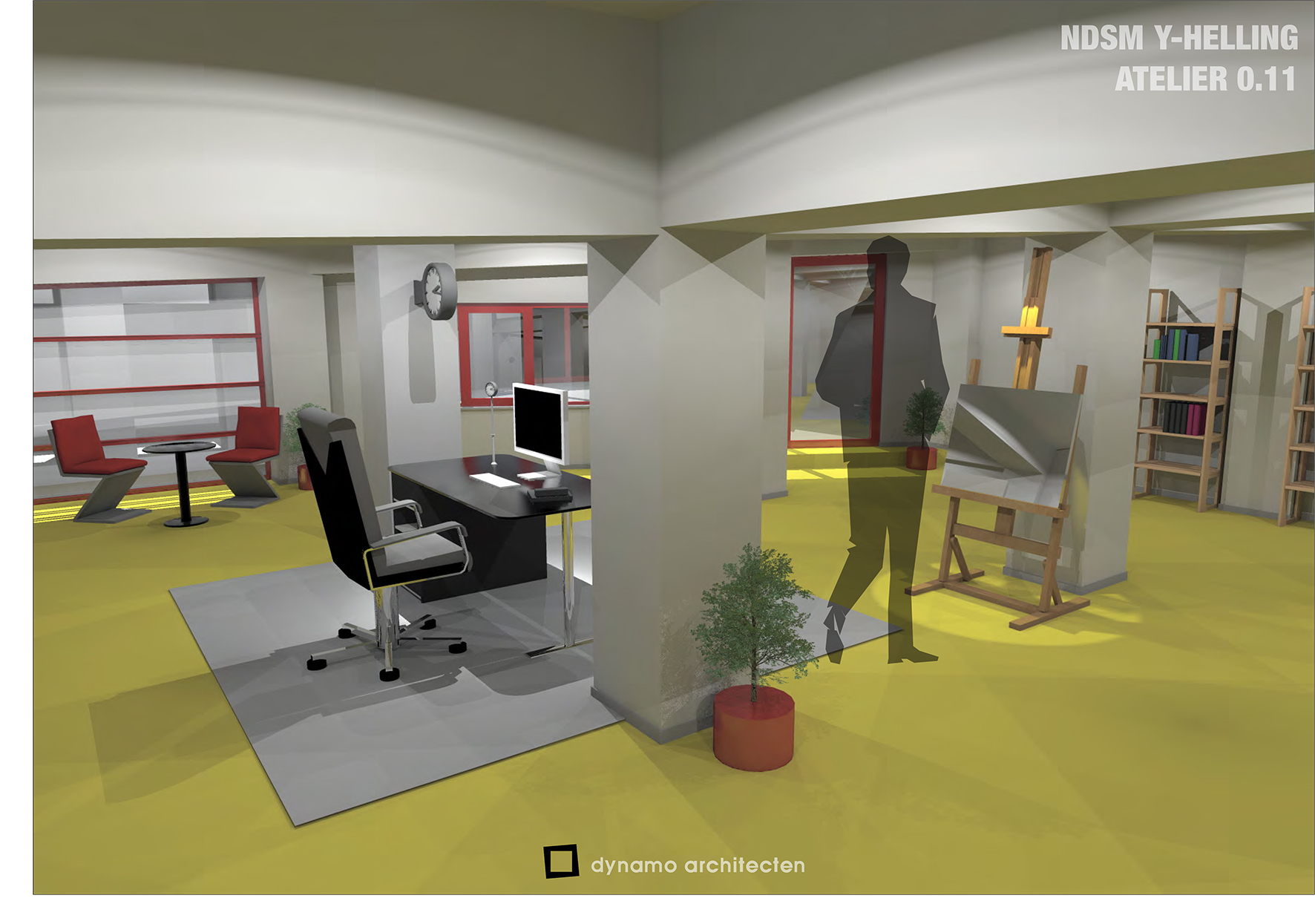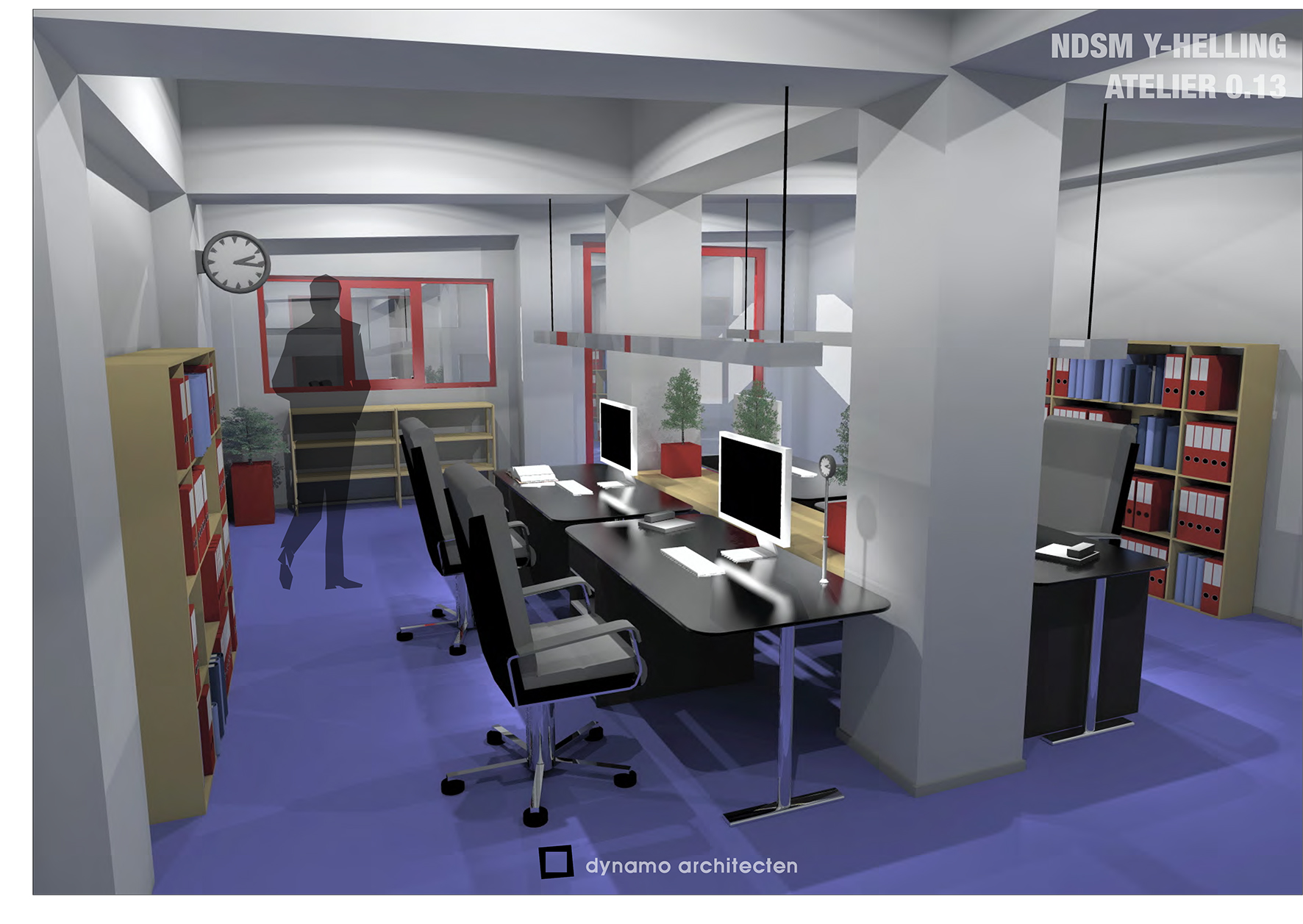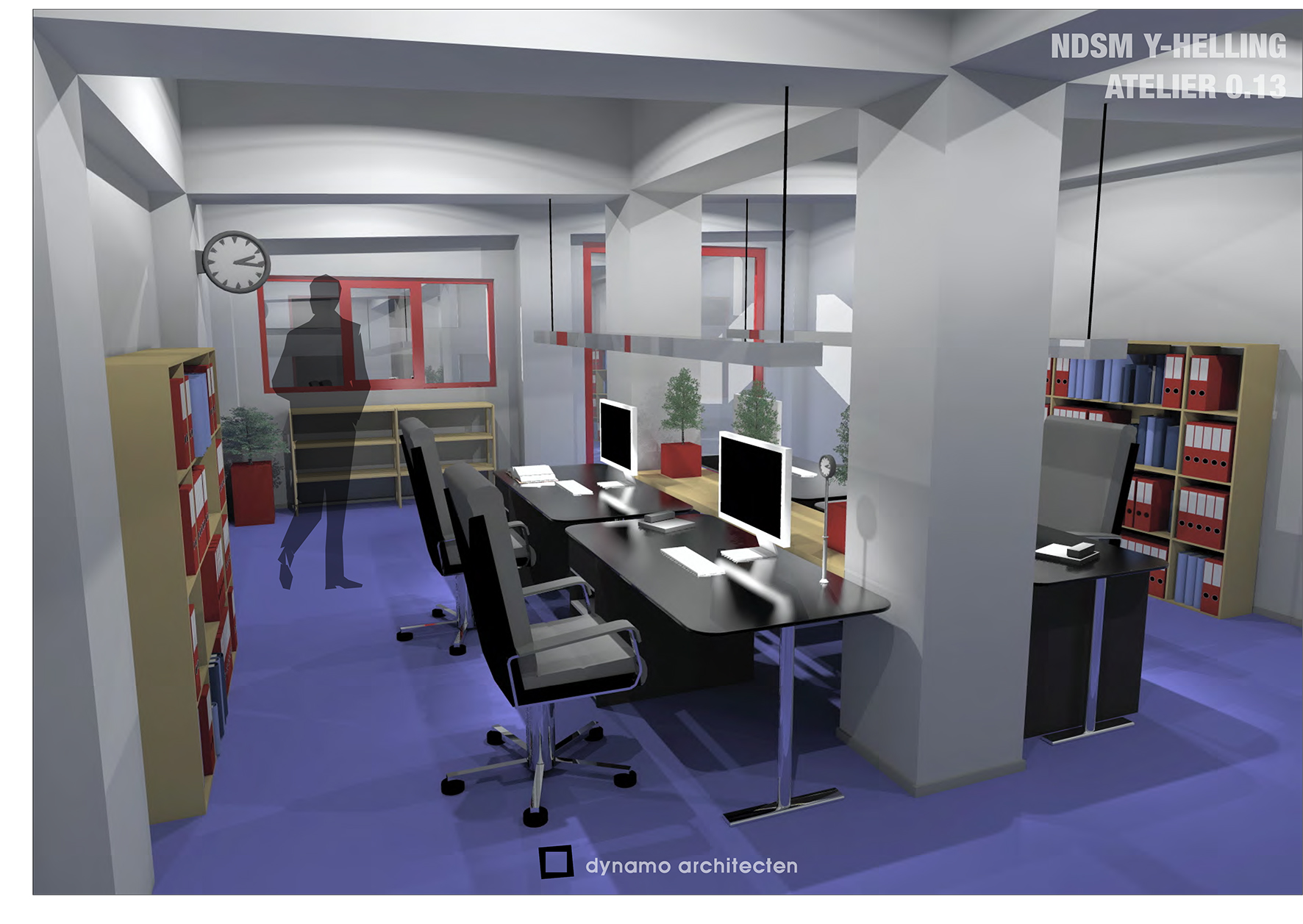 The concrete Shipbuilding-ramps (1921) of the NDSM-warfe were in a poor condition. Restoring the buildings was also a way to get more and better workshops inside and a balanced economy. By digging soil and cutting concrete we provide daylight and entrances for 33 workshops instead of 6. Therefore dirty soil had to be moved within the building. Asbest was demolished in special containments.
Now heating and waterproofing the building will extent the condition of the repaired concrete monument. So it is better to use old buildings !
The roof is now a public space ended by a fence of old concrete blocks. The curved outline of the fence is the shape of a former ship build in 1954.
Because all new elements have different shapes we decided to paint them red to match the big, old concrete slope. The colour red refers to the first layer of paint on the steel ships. A lot of old elements in and on the building are saved to tell the tale of shipbuilding.
Opdracht
Restauratie en herbestemming van het Rijksmonument Scheepsbouwhelling 2 en 3 op de NDSM-werf Oost tot bedrijfsruimtes en gebiedstrafo, en een openbaar evenementendek.
Opdrachtgever
Ontwikkelingsbedrijf Gemeente Amsterdam / Stadsdeel Amsterdam Noord
Verhuurder
Vastgoed Gemeente Amsterdam
Ontwerp/ architect
Dynamo Architecten