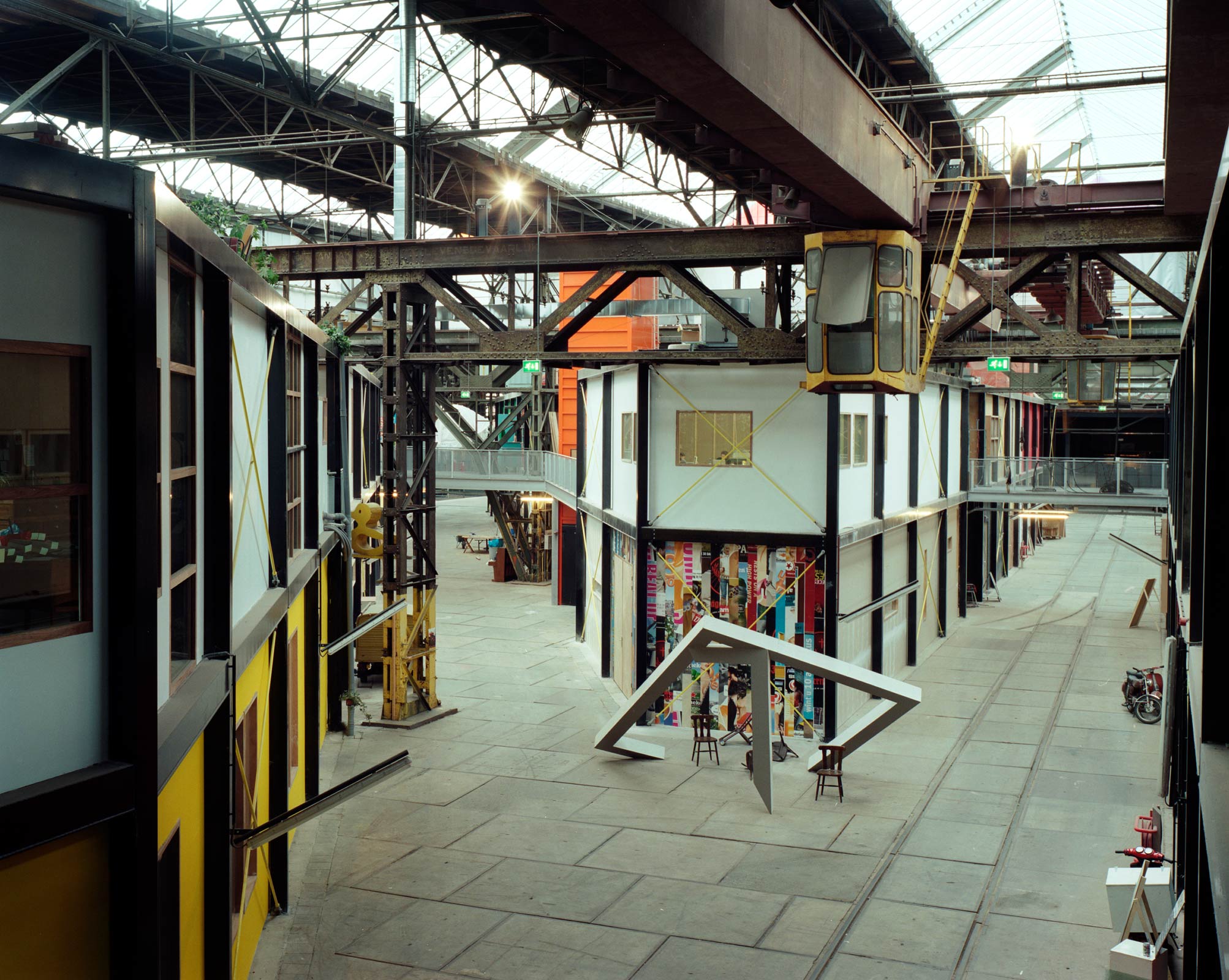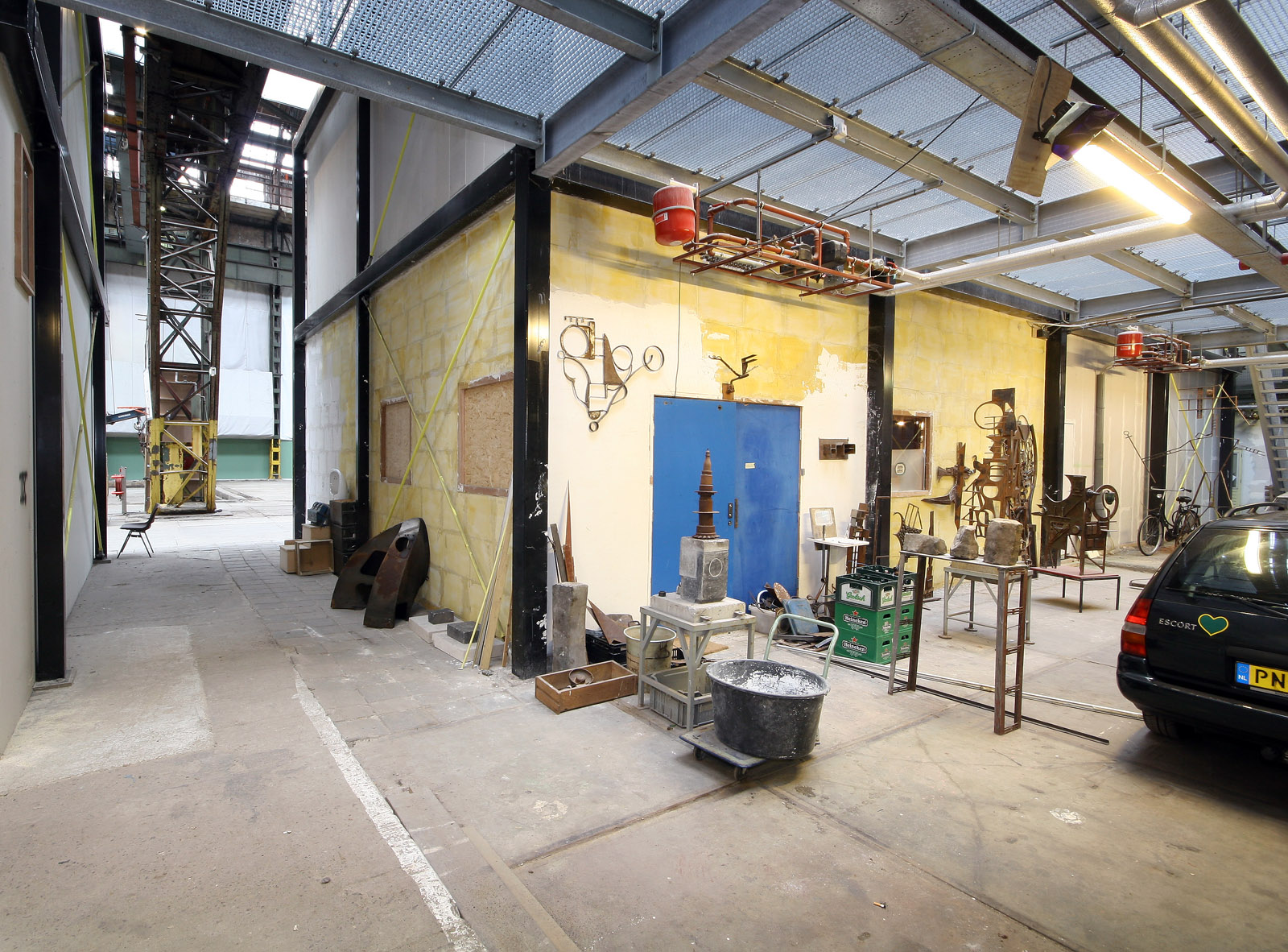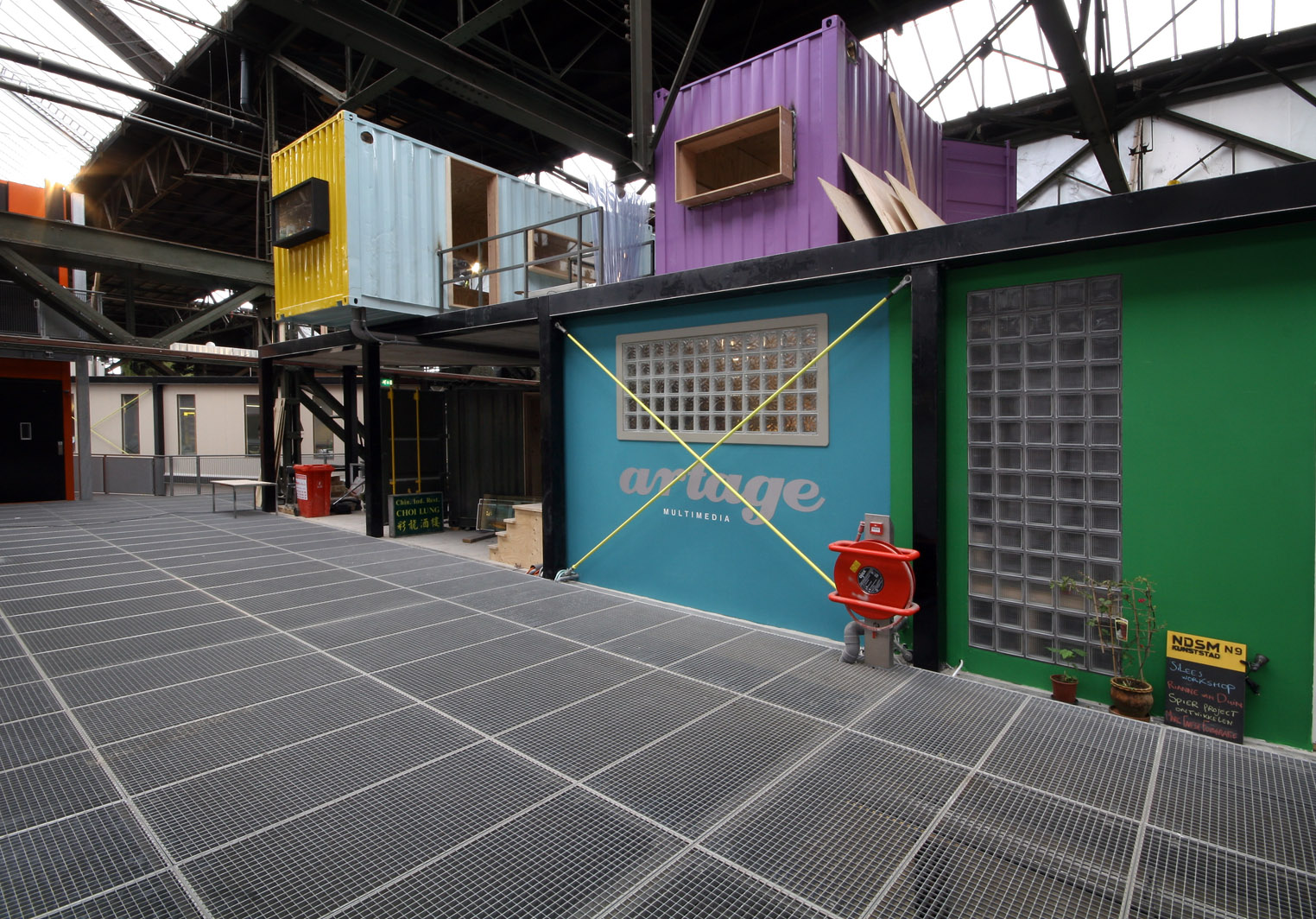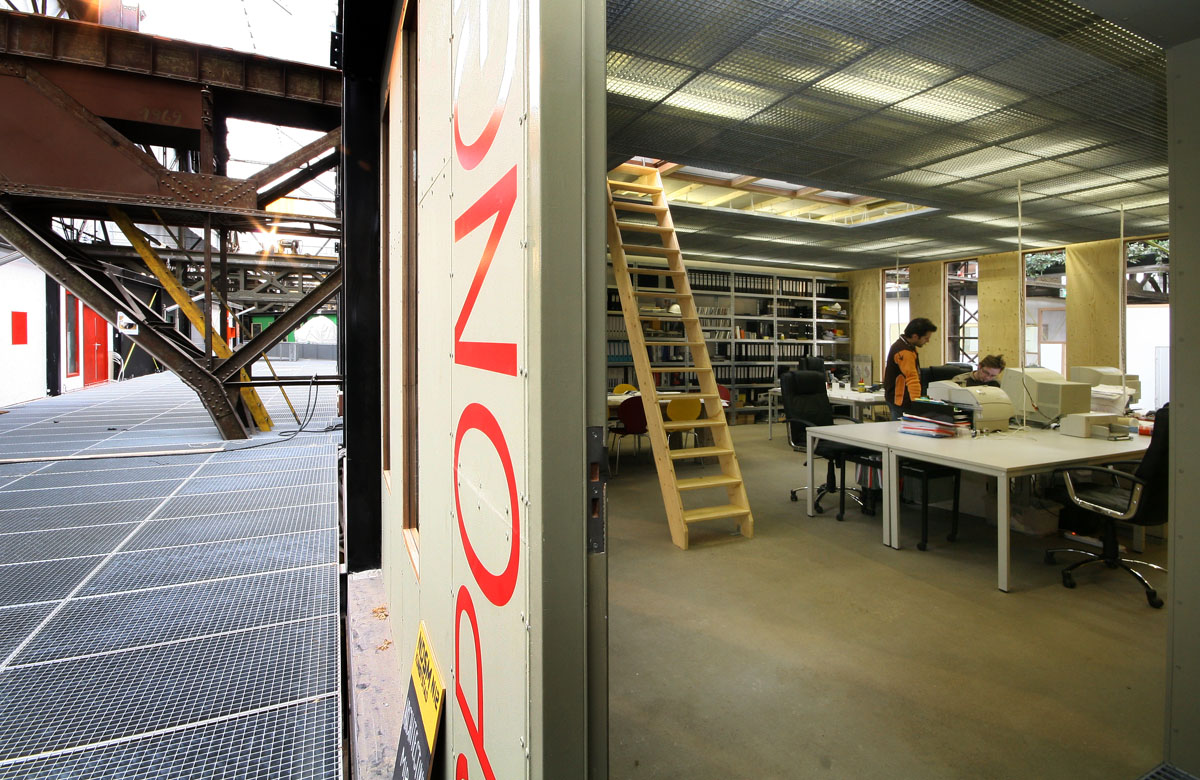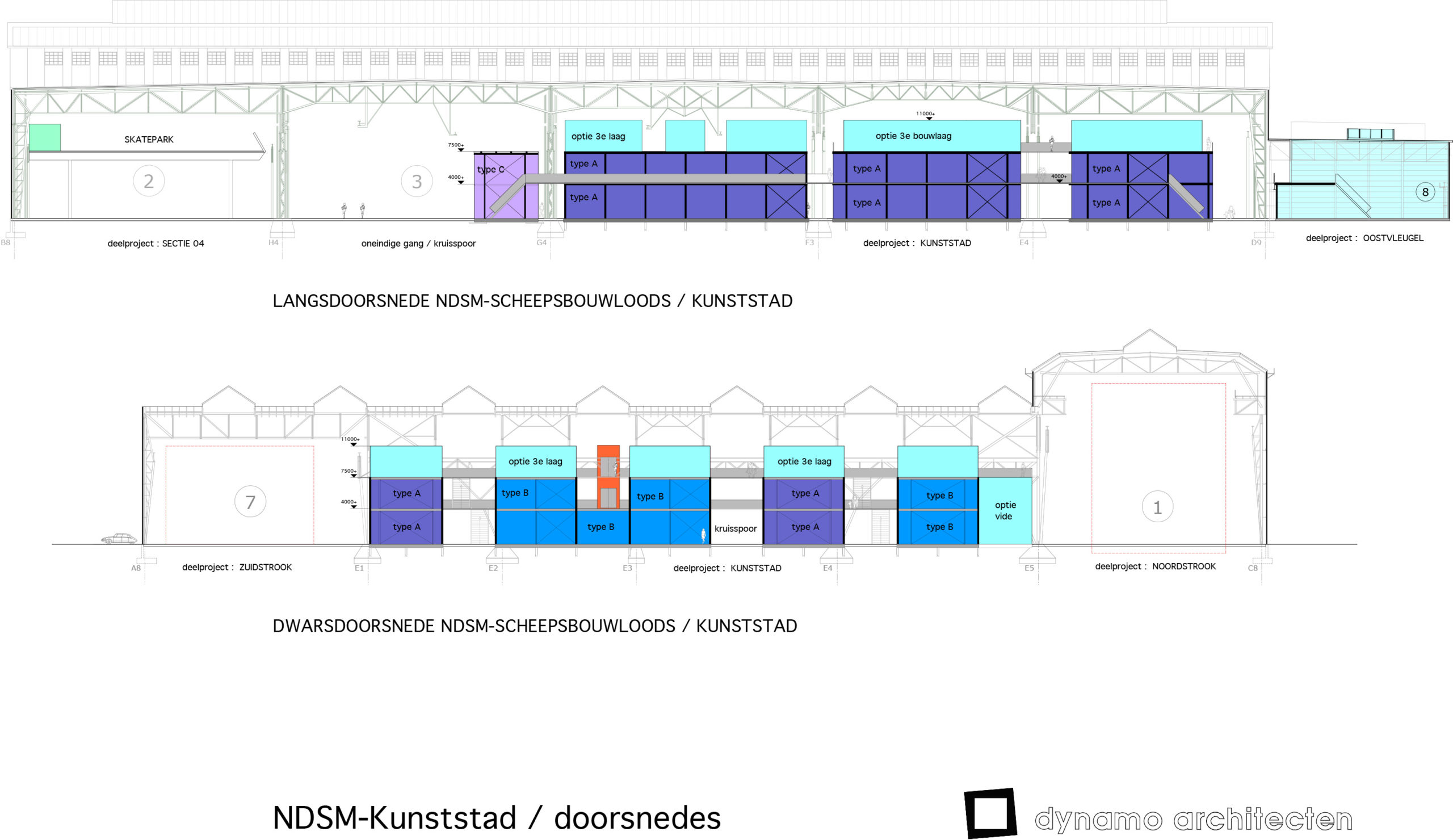 Dynamo Architecten has a lot of experience transforming old industrial buildings.
We are building old and new buildings on the former shipbuilding-site NDSM-werf since 2002.
In 2005 a new indoor-urbanism project was designed and build. A 7.500m2 steel-frame with floors filled the old shipbuilding hall. Providing artists the opportunity to build their own atelier within and upon the frames. So the artists must invest in their new workshop. Plug-in installations hanging underneath the public galleries provide the new units of water, data, electricity and central heating.
We designed a small village with different routes and opportunities to meet each other and to exhibit arts.
Dynamo used the old building and her cranes and shed roofs to divide the new buildings in to different shaped blocks. Now everyone has his own special place.
The backbone of the project is a special Fire-control-system hidden in the roof. This concept was designed by TAC Fire solutions, Benthuizen.
The central-heating system is connected to a heat and cold storage in the ground. The plug-in installation is designed by Bureau Tolsteeg , Utrecht
Opdrachtgever
Stichting Kinetisch Noord. Amsterdam
Ontwerp
Workshop SKN / Dynamo Architecten
Projectarchitect
Dynamo Architecten
Constructie
Konstruktieburo Boerkoel bv
Bouwmanagement
Willem Zaat BV, Utrecht
Brandveiligheid-advies
TAC – brandveiligheid – Benthuizen
Installatie-advies
Adviesburo Tolsteeg bv, Harmelen
Aannemer
MVB-bouw Amsterdam
BVO
7500m2